Changemakers Conversations
Changemakers Conversations are thought leadership panel discussions featuring industry experts, tech startups and academia who will address the demand for sustainable urban solutions, the potential of artificial intelligence, and the impact of youth entrepreneurship.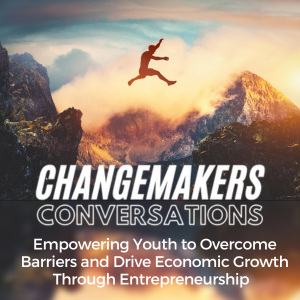 Unleashing the Potential: Empowering Youth to Overcome Barriers and Drive Economic Growth through Entrepreneurship
In today's rapidly advancing digital era, the current trend highlights the rise of young entrepreneurs as key drivers of innovation and disruption. With their fresh perspectives, bold ideas, and innate understanding of the digital landscape, young founders have the power to transform industries and redefine the rules of business. Join us for an inspiring panel discussion that aims to empower young founders, providing them with a platform to share their invaluable first-hand experiences and insights on navigating the dynamic and ever-evolving digital-first entrepreneurship landscape. This engaging discussion will revolve around real-life success stories, practical strategies, and the transformative potential that young entrepreneurs possess in shaping the digital economy.  
Speakers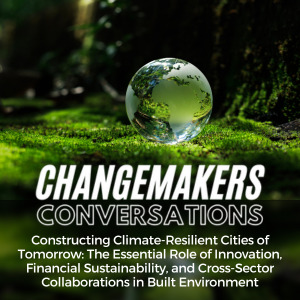 Constructing Climate-Resilient Cities of Tomorrow: The Essential Role of Innovation, Financial Sustainability, and Cross-Sector Collaborations in Built Environment
This dialogue brings together corporate leaders in built environment, property management, venture capital, startup and academia for a discussion on how the cities of tomorrow need to adapt in the face of climate challenges. By examining the interplay between innovation, financial sustainability, and cross-sector collaborations, the panel seeks to outline a roadmap that architects the blueprint for climate-resilient cities and empowers leaders of tomorrow to engage actively in sustainable innovation. 

Join us for a candid conversation about how blending innovation, financial sustainability and youthful aspiration through collaboration within the built environment is essential in constructing climate-resilient cities for the next generation.

 - This is by invite only -

In Partnership with


Speakers