Watch the Grand Finals LIVE here!
Tune in to our live broadcast of the Grand Finals for the 11th Lee Kuan Yew Global Business Plan Competition (LKYGBPC). Prepare to be captivated by the dynamic presentations of EIGHT exceptional finalist teams as they vie for the prestigious Grand Prizes. This event promises much more, including live pitches from visionary global startup founders, an exclusive interview with Mr. Shou Chew, CEO of TikTok, and a groundbreaking panel discussion during "Changemakers Conversations," aimed at empowering the youth through entrepreneurship. Don't miss this electrifying and empowering showcase of innovation and entrepreneurial spirit!
Empowering youths through live pitches, networking, and mentorship
Focusing on the theme: Innovation Beyond Boundaries, this is a gathering of the most enlightened inventors of the future! Watch the finalists make their pitches live and compete for prizes worth over $2.5M!

Two members of each RVLT50 finalist team will travel to Singapore for the much-anticipated BLAZE, held at the Singapore Management University from 11 to 15 September.

BLAZE is a week-long event bringing inter-generational networking, panel discussions, site visits, and mentorship sessions that form an environment which fosters learning, collaboration, and growth. The event will also open doors to business opportunities in Singapore, where the headquarters of numerous multinational corporations are located. 
Empowering The Next Generation Technopreneurs!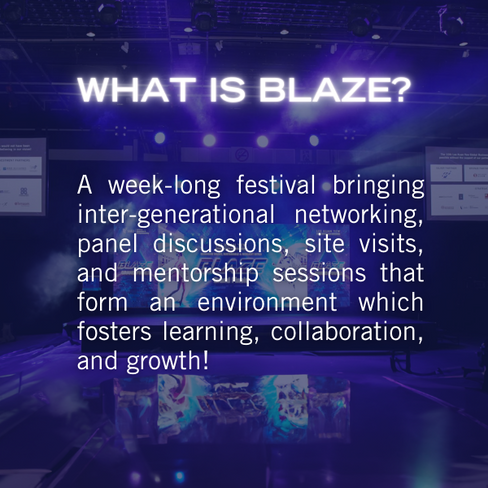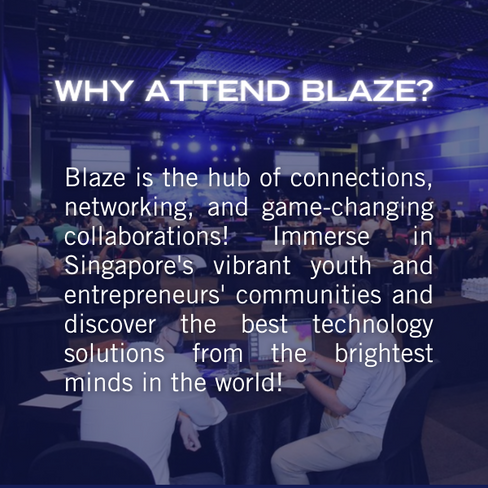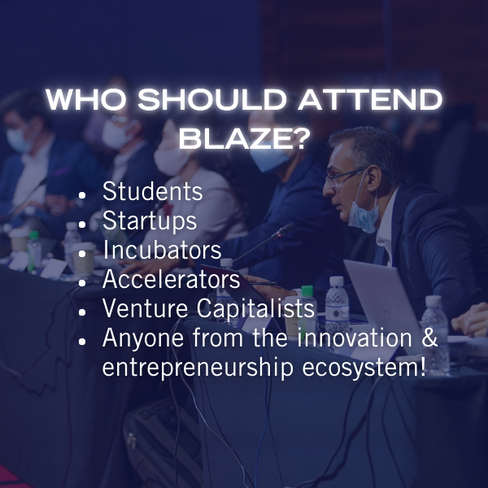 Agenda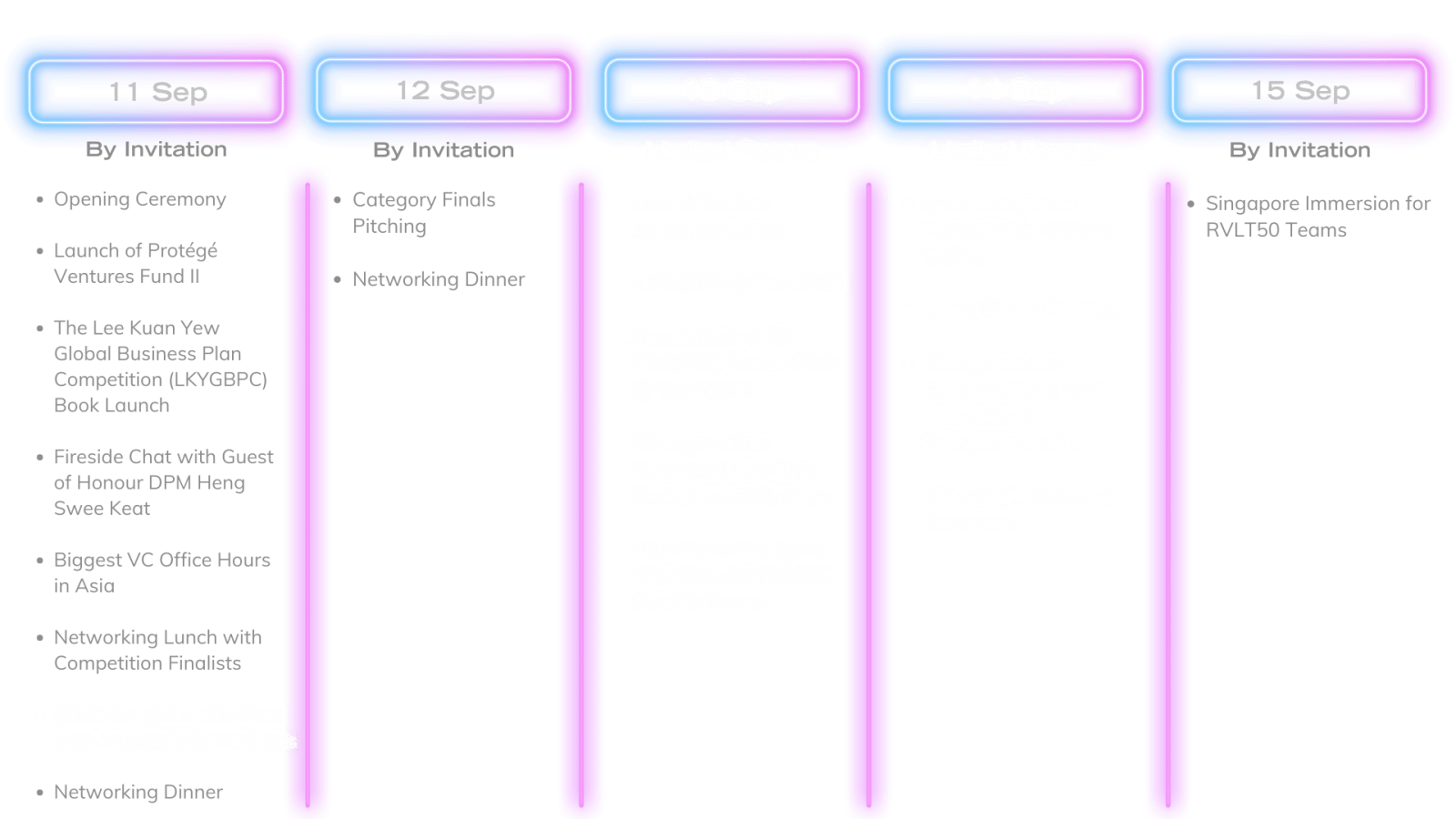 Fireside Chat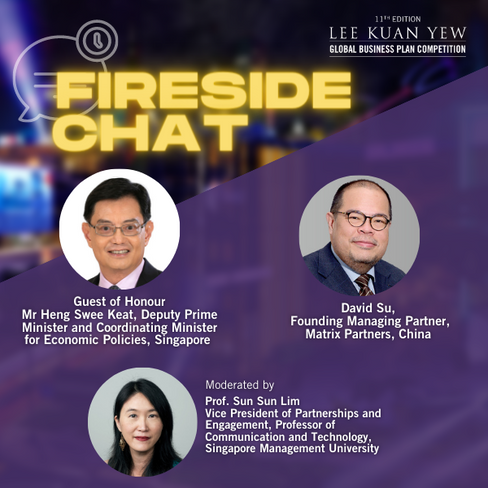 With Guest of Honour Mr Heng Swee Keat - Deputy Prime Minister and Coordinating Minister for Economic Policies, Singapore and David Su - Founding Managing Partner of Matrix Partners China 
Moderated by Prof. Sun Sun Lim - Vice President of Partnerships and Engagement, Professor of Communication and Technology off Singapore Management University 
Together, they will delve into the compelling topic of shaping the next wave of the SEA Tech Startup Ecosystem in the Post-Covid decade. Get ready to gain profound insights and be part of this dynamic discussion that paves the way for a transformative future. 
LKYGBPC Exclusive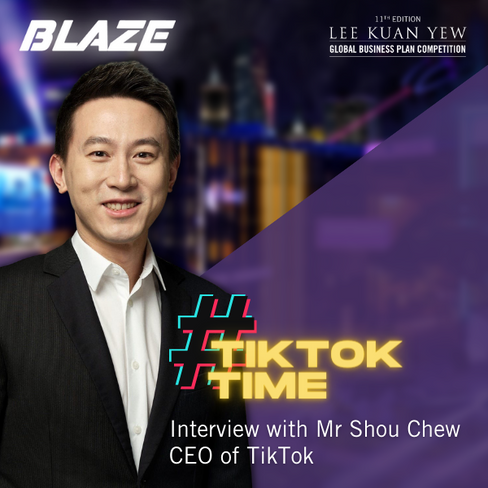 Special Segment Presented by SMU and TikTok

Hear from Mr. Shou Chew, CEO of TikTok as he dishes out insights on his inspiration, and pearls of wisdom on innovation, technology and youth entrepreneurship!
"Entering LKYGBPC is one of our earliest steps to go international, and it proved to be a good start. SMU continued to provide various supports and benefits even after the competition, which made joining LKYGBPC even more worthwhile."

- CytoNiche, 10th LKYGBPC Finalist & Best Professor-Student Team Winner 
"LKYGBPC is a truly global pitching competition. Just the journey from the first round until the global final taught us so much, and forced us to think about important questions in company building. Kudos to SMU for organizing such a world-class event!" 

- Polybee, 10th LKYGBPC Finalist & DBS Tech for Impact Prize winner
"We've been completely impressed with the competition. The quality of the judges has been incredible. We had some great feedback for Relectify and it has been a really good start on what we can take to the next step, and we're excited about the next opportunity!"
- Relectrify, 10th LKYGBPC Finalist & Infinity Prize Winner
"Our biggest takeaway is the learnings and self-reflection after the quality quotients that come from these domain experts who are VCs or industry experts on the judging panel."
- Wavescan, 10th LKYGBPC Finalist & Chancellor Cup Winner