Startups
The Go-To event for the young, the daring and the brightest
The Lee Kuan Yew Global Business Plan Competition (LKYGBPC) brings some of the world's most talented to Singapore, connecting them with Southeast Asia's industry titans, academia and investors.
Expand your network with important stakeholders
Learn more about Singapore I&E ecosystem
Finalists receive valuable mentoring from experienced industry leaders within IIE's network of experts
Chance to expose your start-up to potential investors and partner
Past Winners: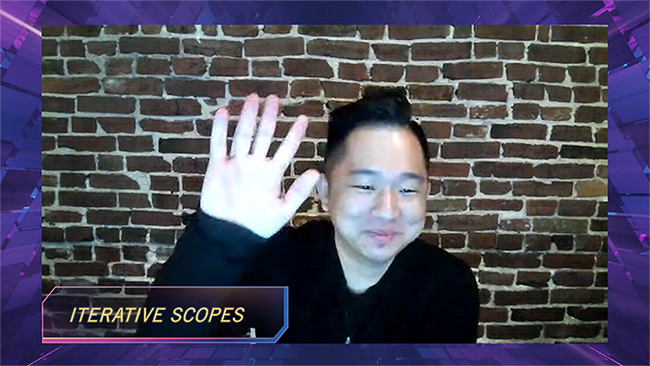 LKYGBPC Beta Prize Winner - Jonathan Ng, Iterative Scopes
"This is a phenomenal place to connect with mentors and other founders. cross-sectors learning is frankly where the best gems of advice can be found and applied." - Jonathan Ng, CEO of Iterative Scopes - 10th LKYGBPC BETA Prize Winner
Powered by Industry Movers and Shakers
In 2021, over 180 startups benefited from SMU IIE's expansive network of investors, corporates, government agencies and NGOs through curated events such as VC Office Hours, Changemakers Conversation virtual panel discussions, fireside chats and one-to-one mentorship programme.
Apart from the main event, there is also The SMU Chancellor Cup -  this cup was awarded to the top finalist team (RVLT50) representing a Singapore university with the most trailblazing idea at the Lee Kuan Yew Global Business Plan Competition.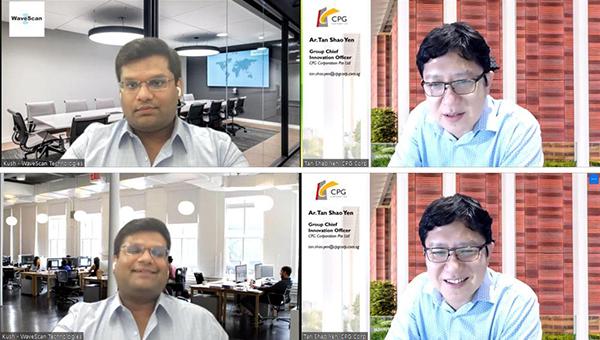 ​
Kush Agarwal with mentor Tan Shao Yen - CPG Corporation's Group Chief Innovation Officer
"We've learnt a lot from the mentors. Their thoughts and insights about our technology and business strategy have helped me think further and incorporate necessary plans accordingly."- Kush Agarwal, Founder & CEO of WaveScan - 10th LKYGBPC SMU Chancellor Cup Winner.
Expand your international network, gain solid insights and be one of the trailblazers!
Attendees
Southeast Asia's startup ecosystem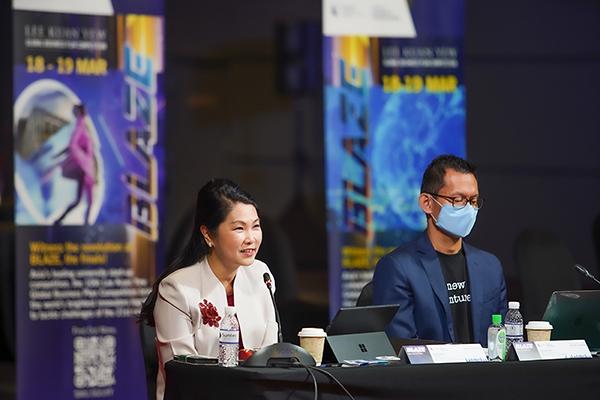 "It is a good opportunity to meet the investors and test our pitch, understand the motivation of the investors, understand how aligned we are with the market." - EntSecure
Watch Changemakers Conversations
Expand your start-up network
Gain insights through VC Office Hours
Watch the Grand Finals during BLAZE
Step into the future at BLAZE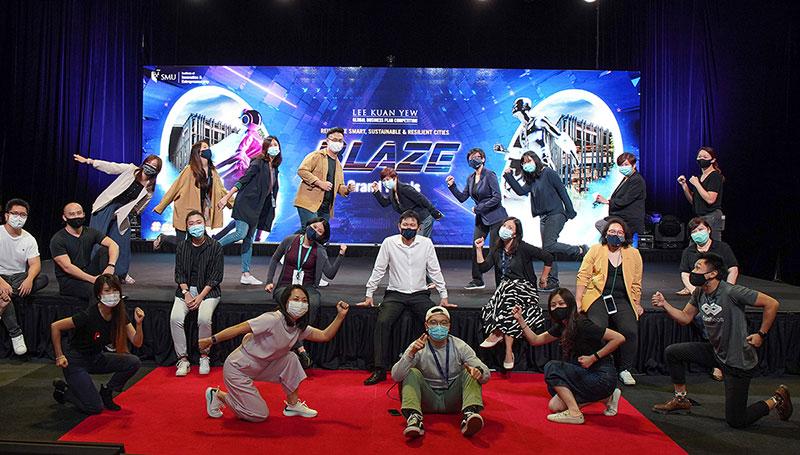 We are more than a startup competition. In 2021, we went beyond the walls of an event hall and introduced a full range of hybrid activities anchored in topics ranging from funding know-how, urban sustainability, emerging technologies, and industry trends.
It's never a dull day at BLAZE, Finals Week!
VC Office Hours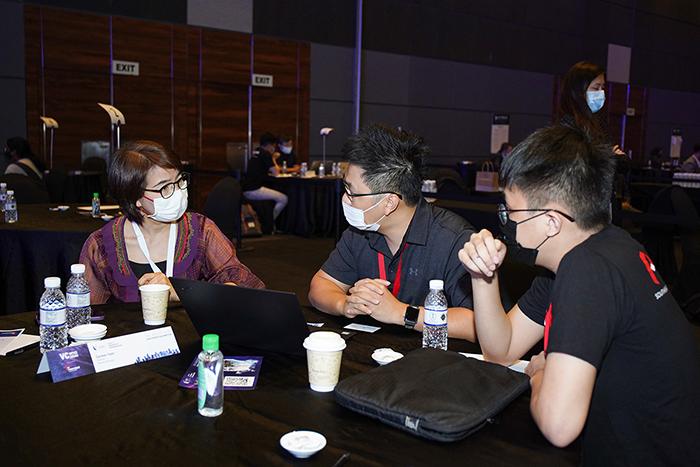 Get Advice from Rainmakers of the VC Industry!
"The value of the network that we get is amazing! Having access to prominent VCs in the region and learning from the best – like how they look at deals and investments are incomparable." - Aloysius Toh, Student-Principal of Protege Ventures (Southeast Asia's first student-led VC programme)
Investors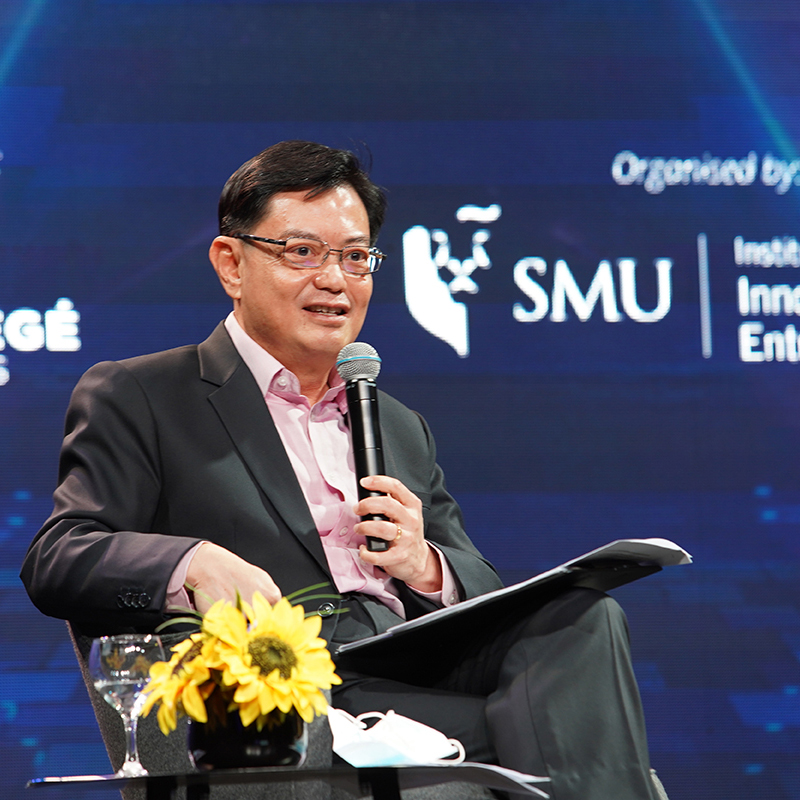 Accelerate growth in the ecosystem
At BLAZE Finals Week, we connect key ecosystem stakeholders with each other and expound on feedback from the ground up. Be involved in round table discussions and fireside chats that leave a lasting impact and shape the future of the innovation community.
Identify and invest in young budding start-ups with high growth and potential 

Seek out by cutting-edge and disruptive innovation that change the world

Increase visibility among startups and potential corporate partners 

Display your thought leadership in your niche / industry
"We have really good quality teams here. Not only in terms of their innovativeness of their ideas, but on their imagination as in the impact of their ideas globally." - Nicholas Nash, Co-founder / Managing Partner of Asia Partners (Category Finals Judge)
Corporates
Stay ahead of the curve and immerse yourself in cutting-edge and disruptive innovation in your industry
Identify and build collaborative relationships with fast-growing start-ups to execute Proof-of-Concepts (POCs)
Gain new perspective on start-ups' new ways to approaching age-old problems
Empowering Talents and Unleash their Potential
We believe in creating knowledge, developing young talents and driving value creation in the startup ecosystem. If you share the same passion, speak with us now for a curated package!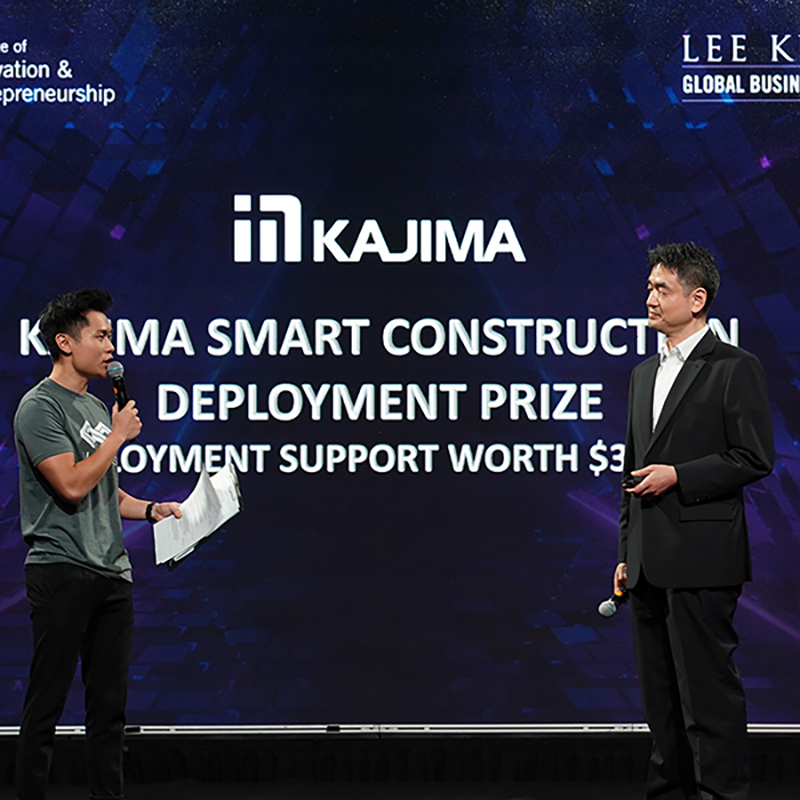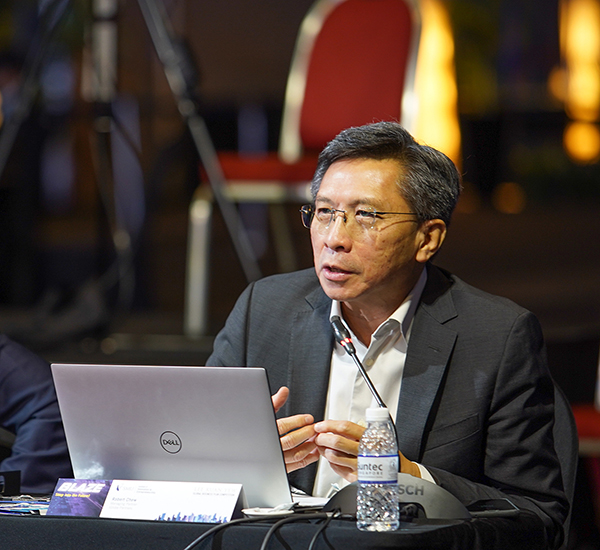 "It was an insightful experience, to see how advances in science and technology get so well translated into commercial opportunities. It was a valuable learning experience for me, especially listening to the founders who are developing and deploying solutions using such advanced emerging technology." - Robert Chew, Managing Partner of iGlobe Partner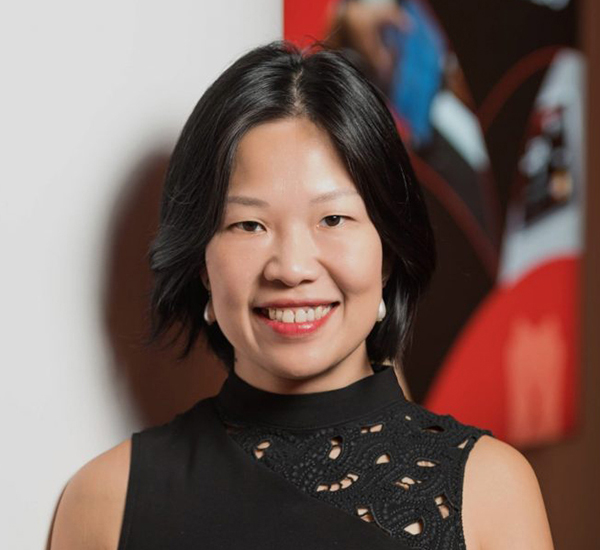 "There's so many of these great ideas from this competition that we really hope some of these could grow to solve some of the world's biggest social and environmental problems." - Claire Wong, Executive Director and Head, DBS Foundation
Relive 10th LKYGBPC
On 19 March 2021, 8 grand finalists competed for the grand prizes. Each category winner (0 to 1; and 1 to infinity) walked away with an award of $250,000 including S$100,000 cash, along with other in-kind prizes. ​
In case you missed it, watch the replay here!